Congratulations to Mr. Paul Aukerman for receiving the Golden Tomahawk Award Your many years of service and volunteer hours, most recently for the past 8 years in the technology department, are greatly appreciated. Good luck in your new adventure!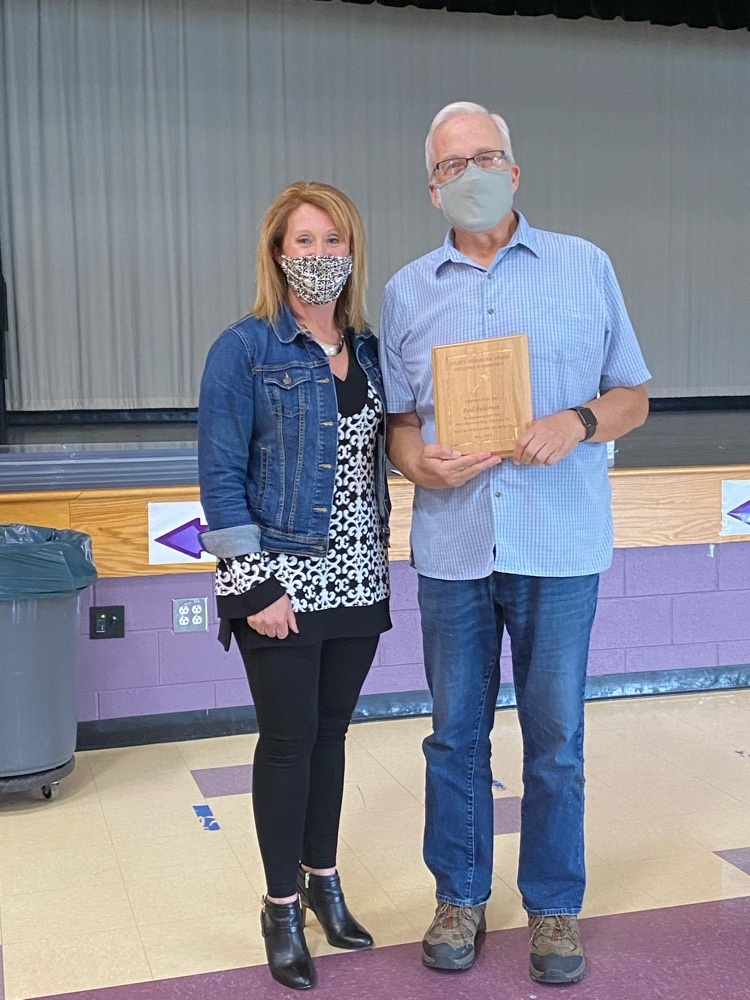 Boys basketball camp coming up in June! Check it out!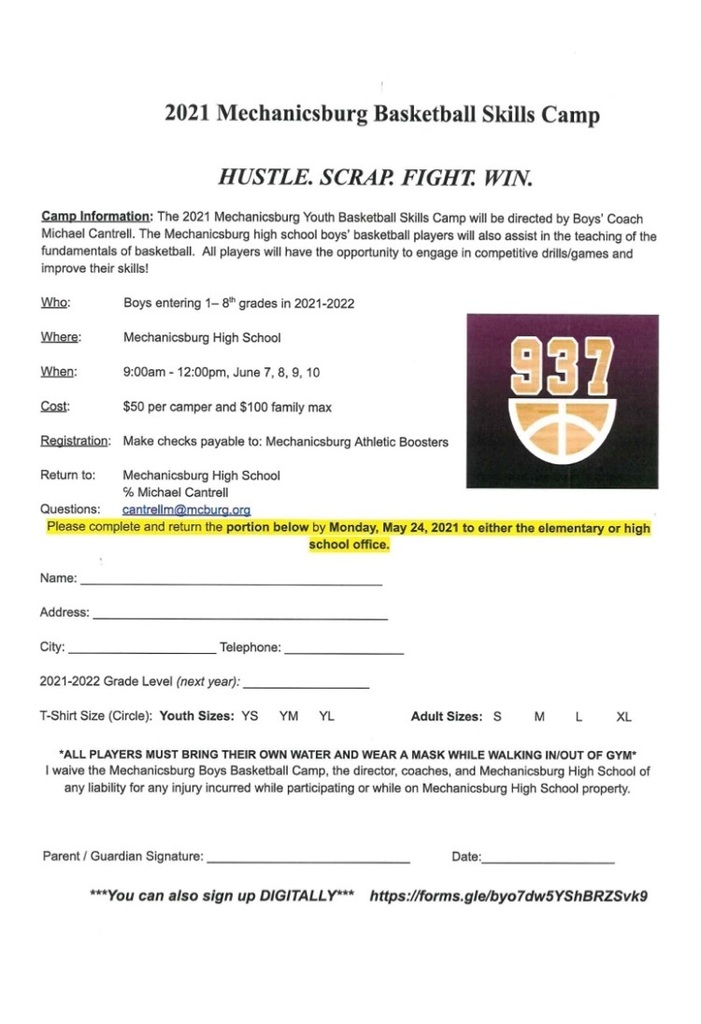 History presentations to the University of Pitt! Proud of our students!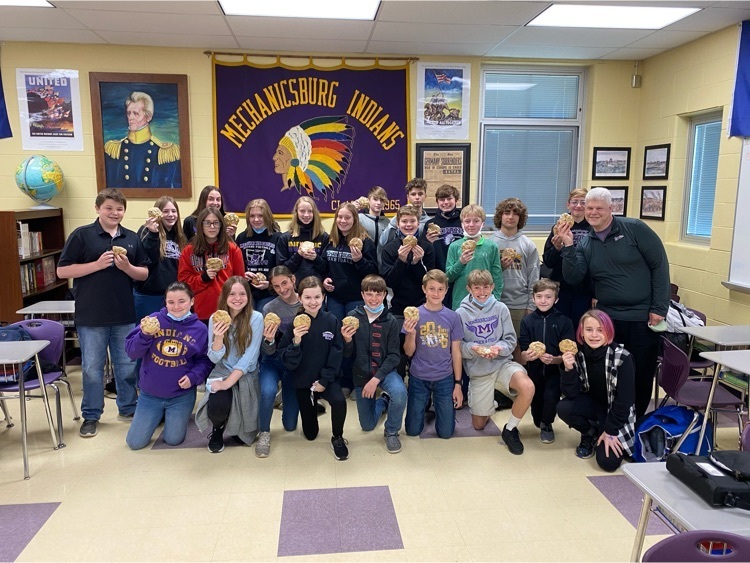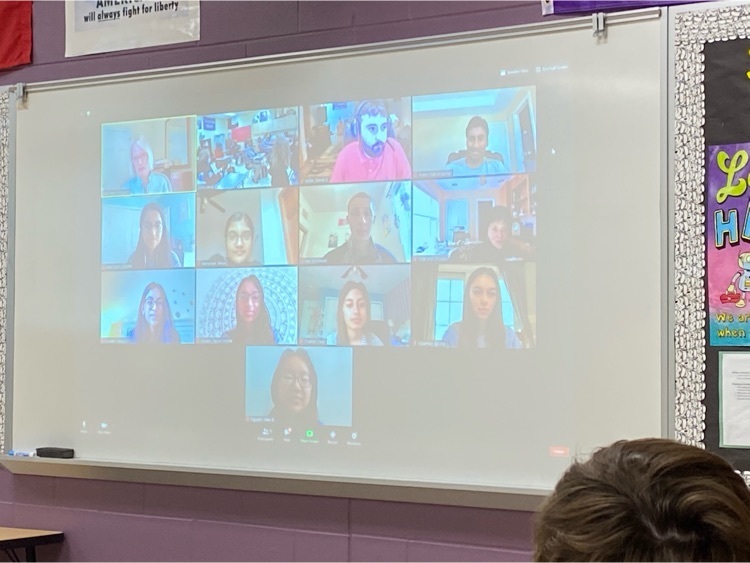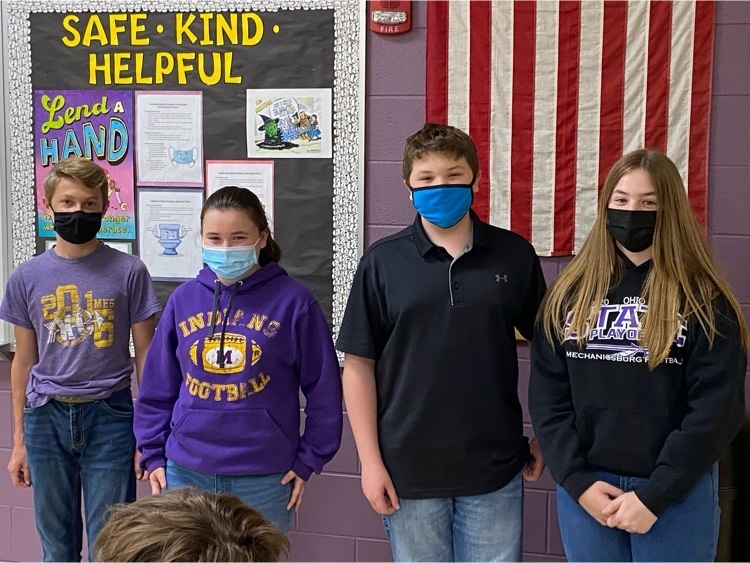 History presentations to the University of Pitt! Proud of our students!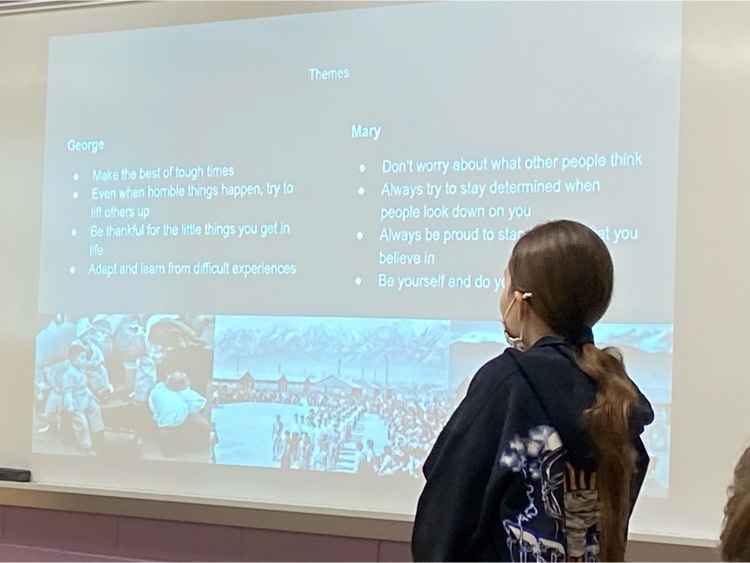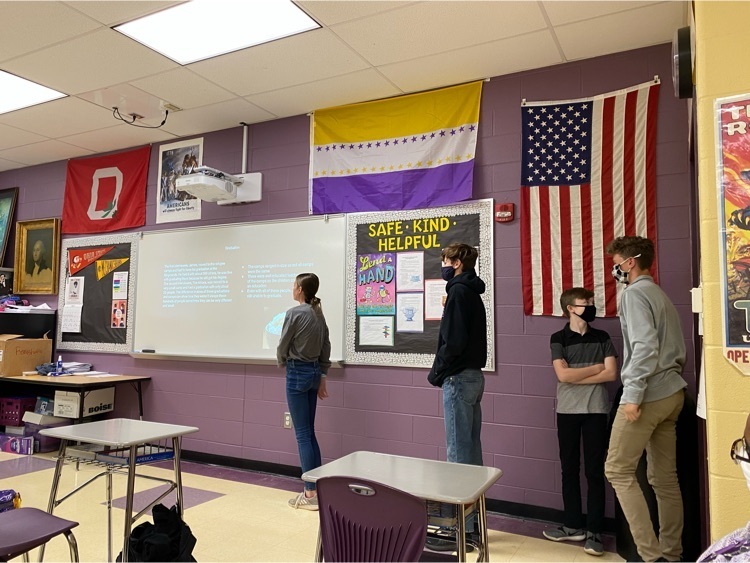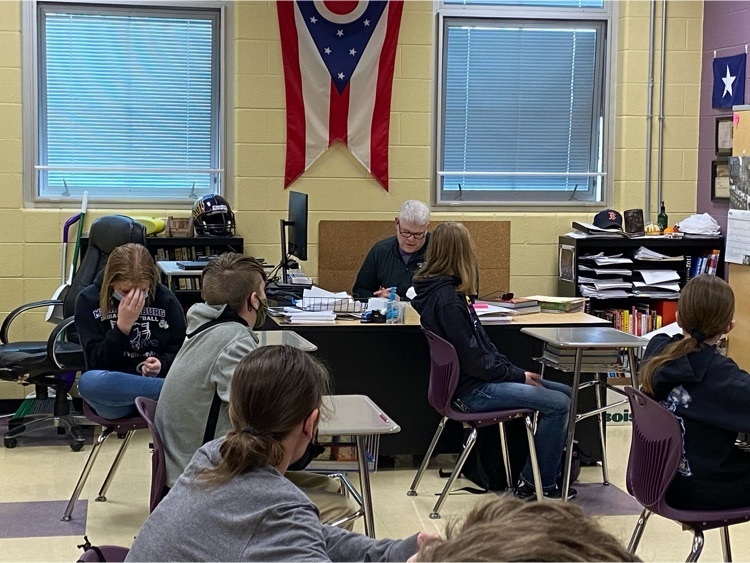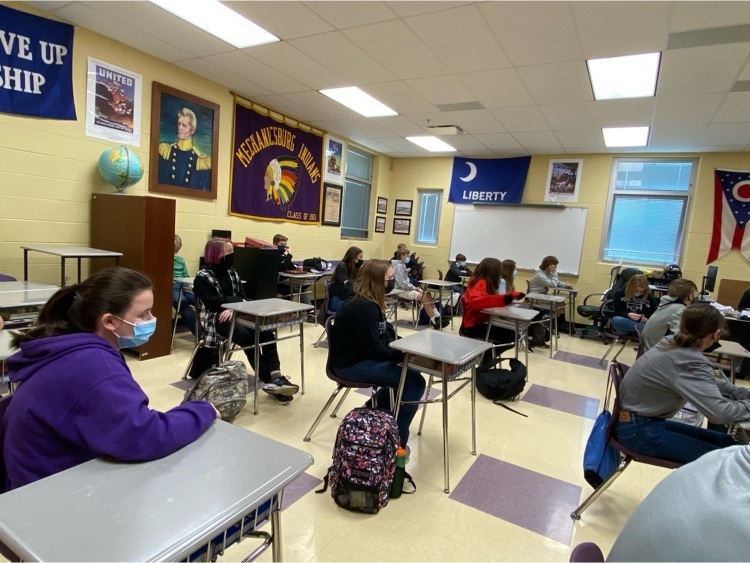 Practicing commas with Mrs. Hoellrich today! I wish I had some of those tricks years ago!! #KnowOurWhy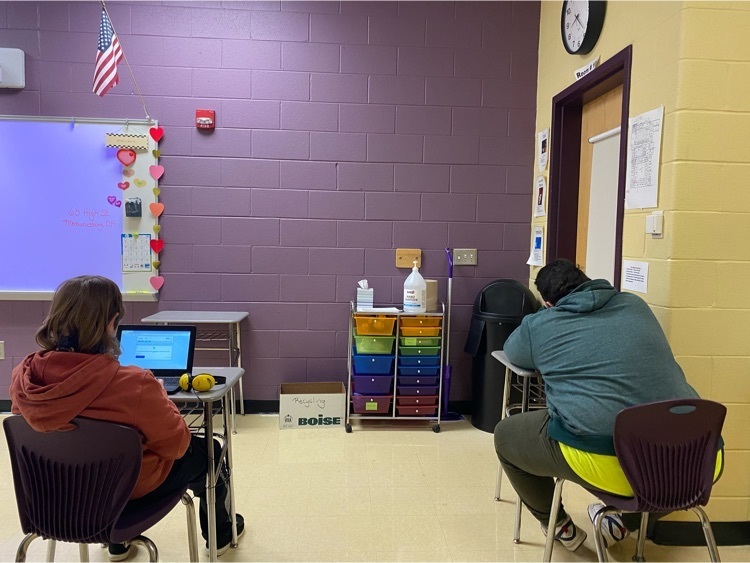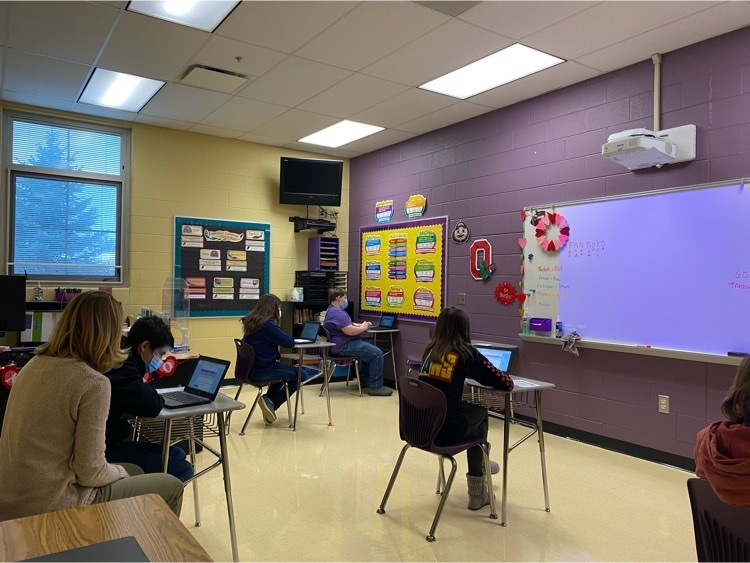 All the cool kids are wearing gray and black! Finishing P/T conference night strong! 🙌🏻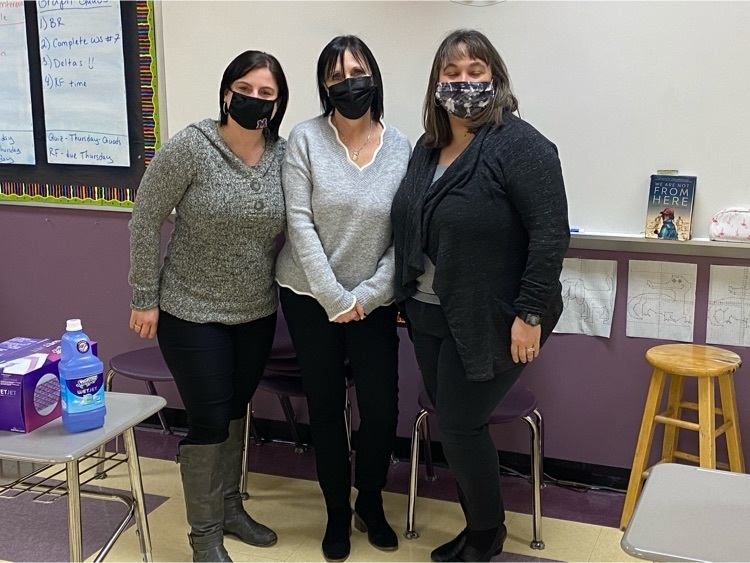 Some clutch free throws from Mylee DeLong will only 10 seconds left sealed the deal! Check out this cheering section!💜💛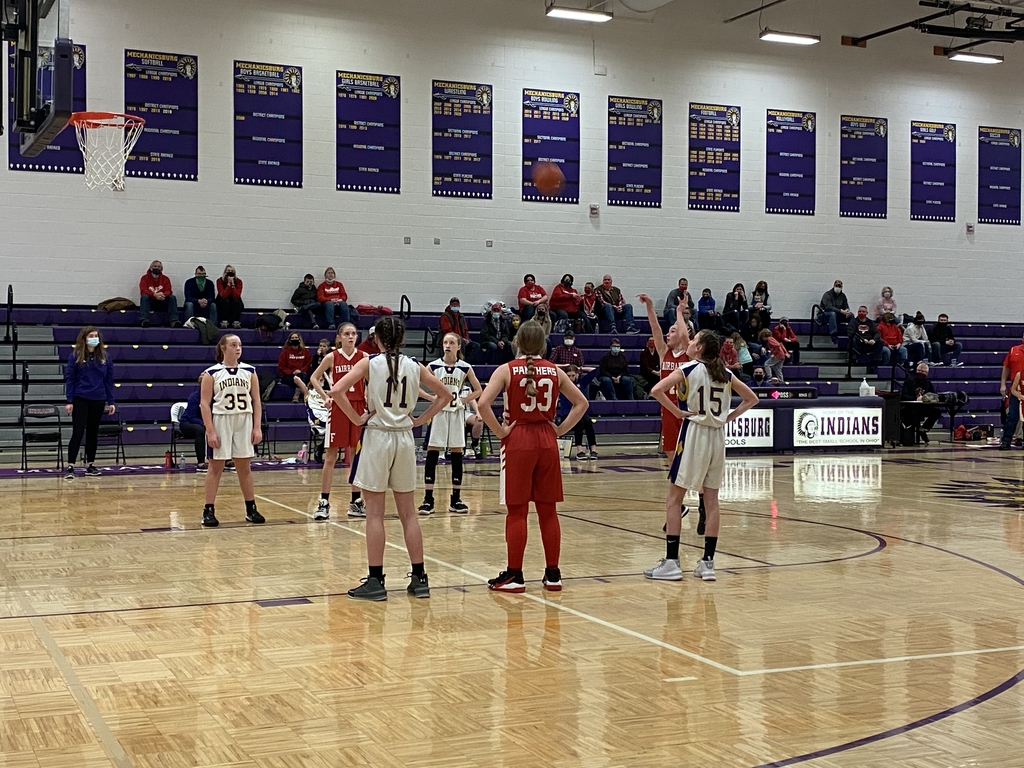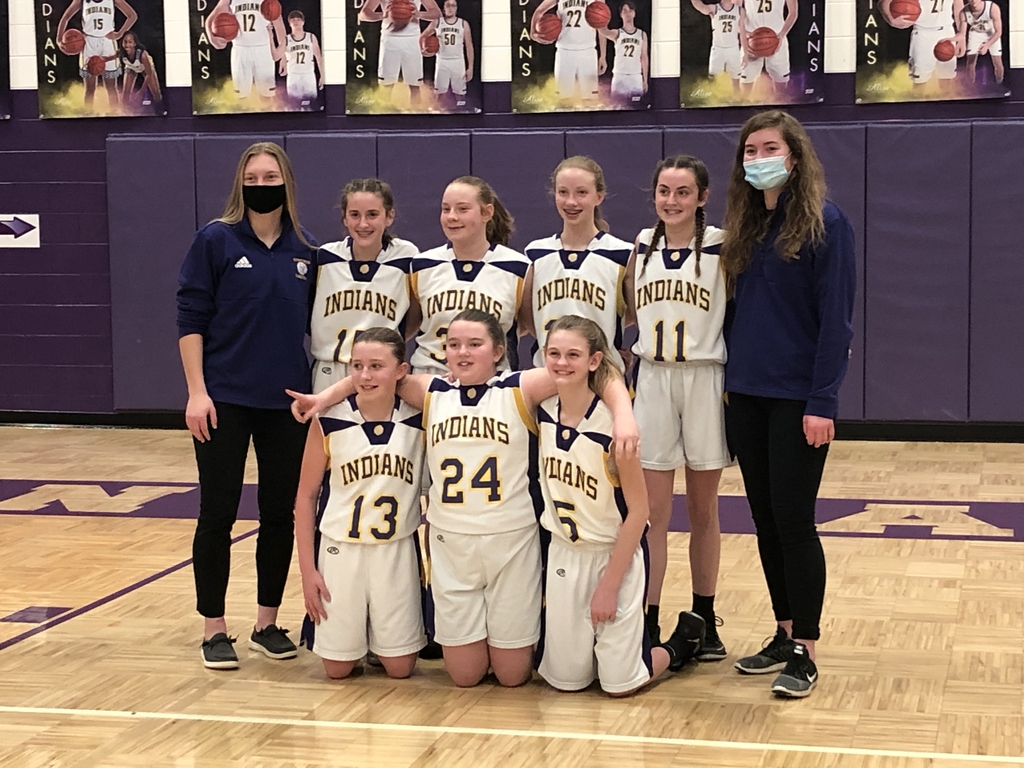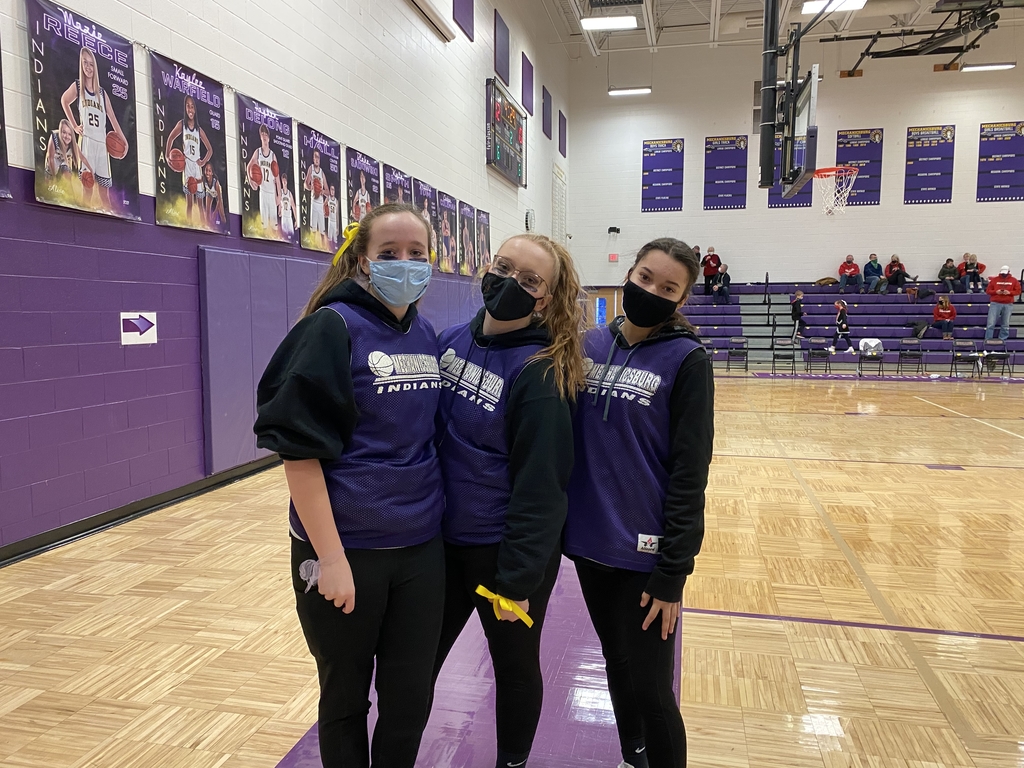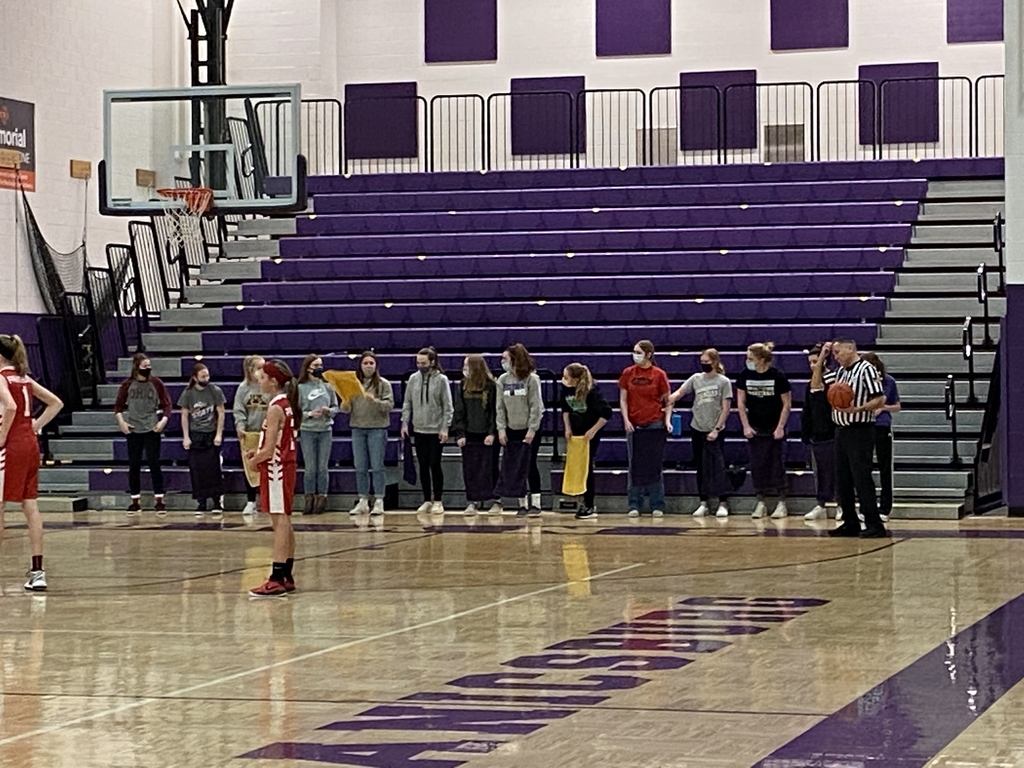 No voice left, but congratulations to your 7th grade OHC Champs!!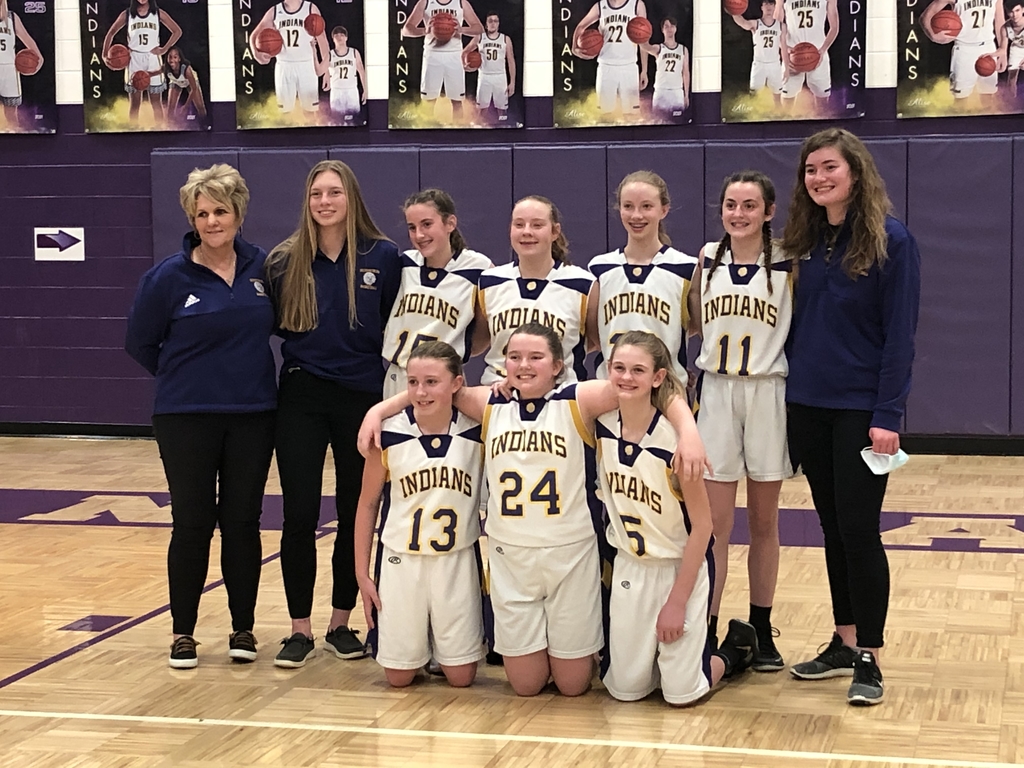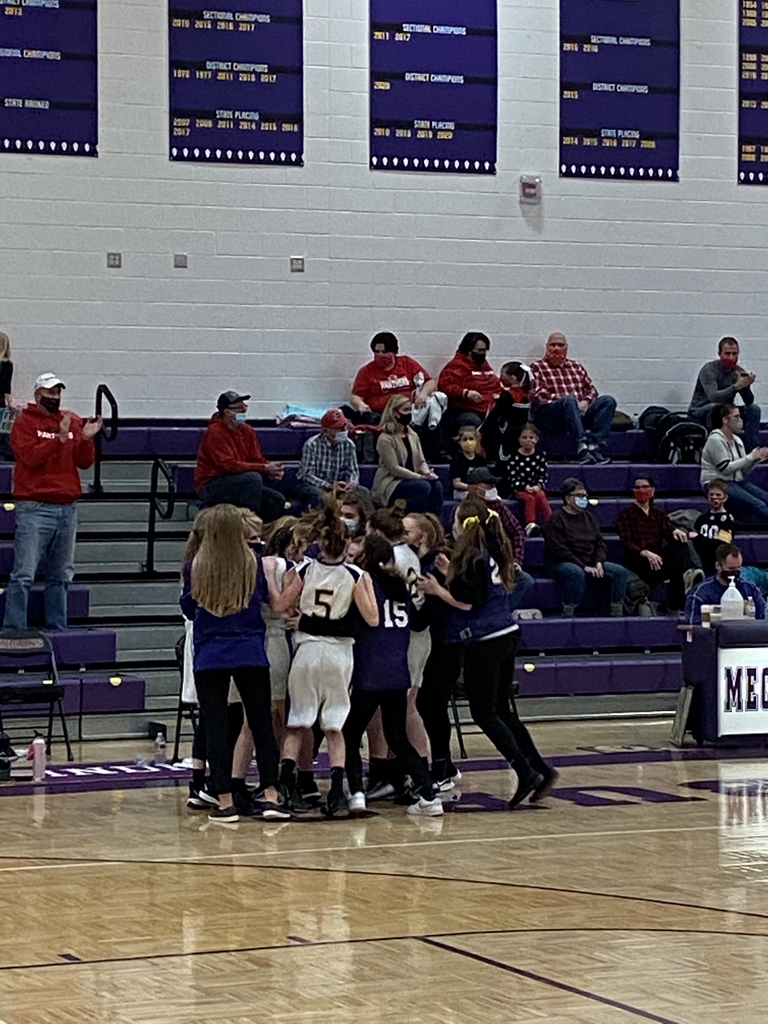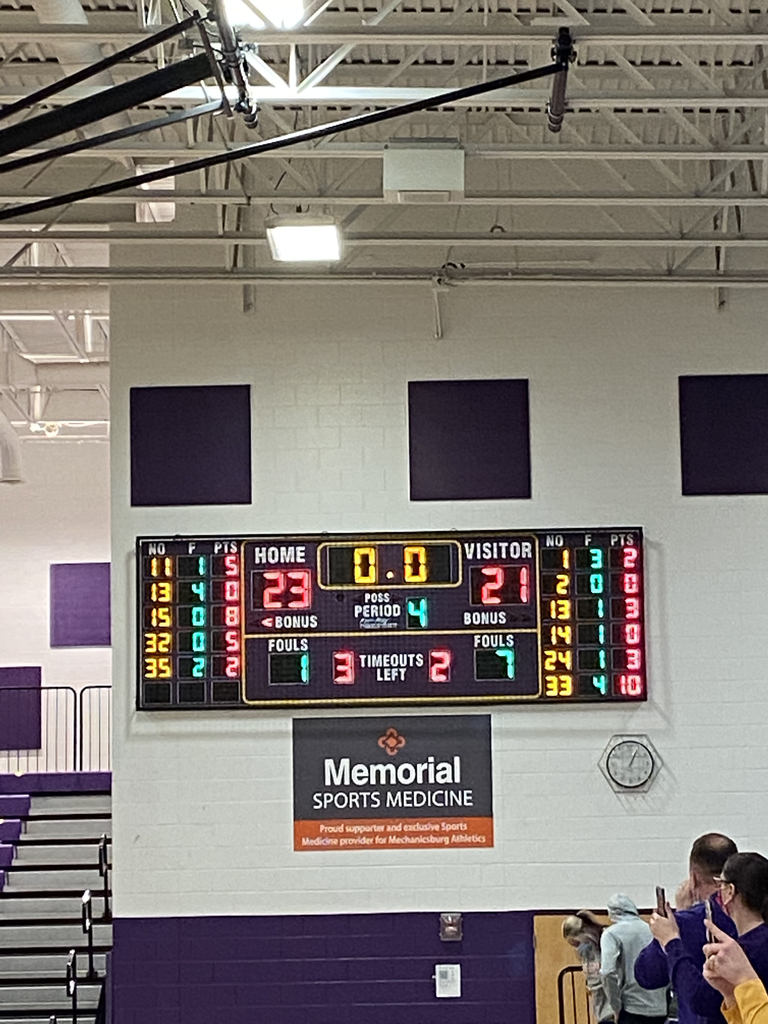 Getting fired up for the OHC 7th grade girls Championship game!! Let's do this!!💜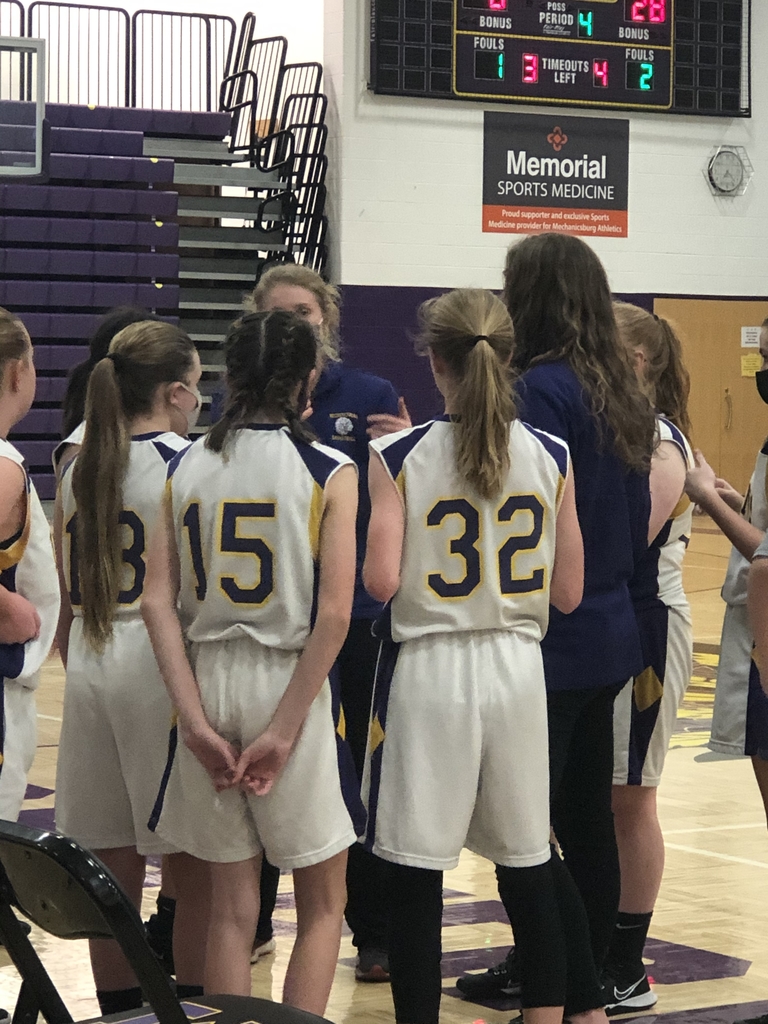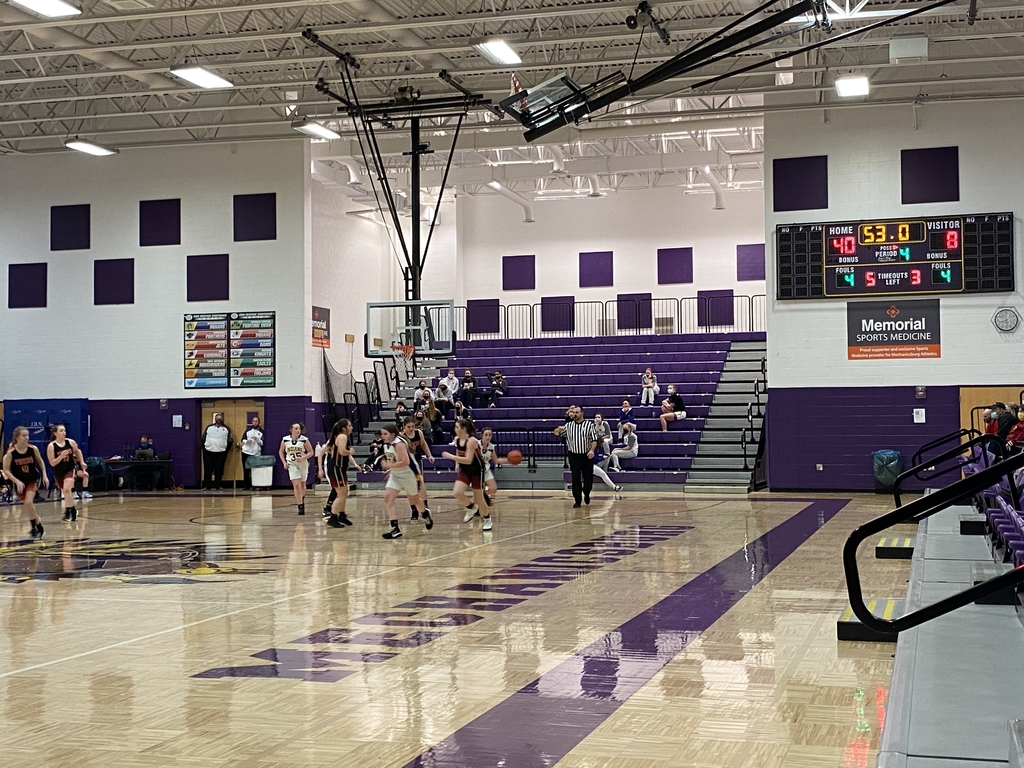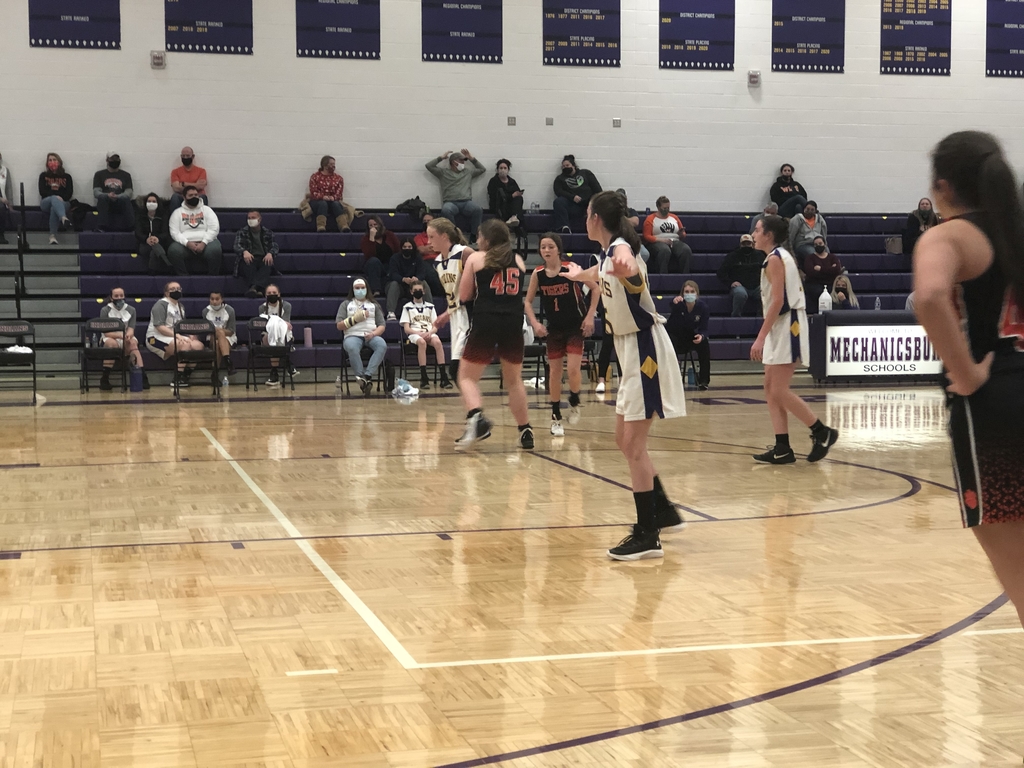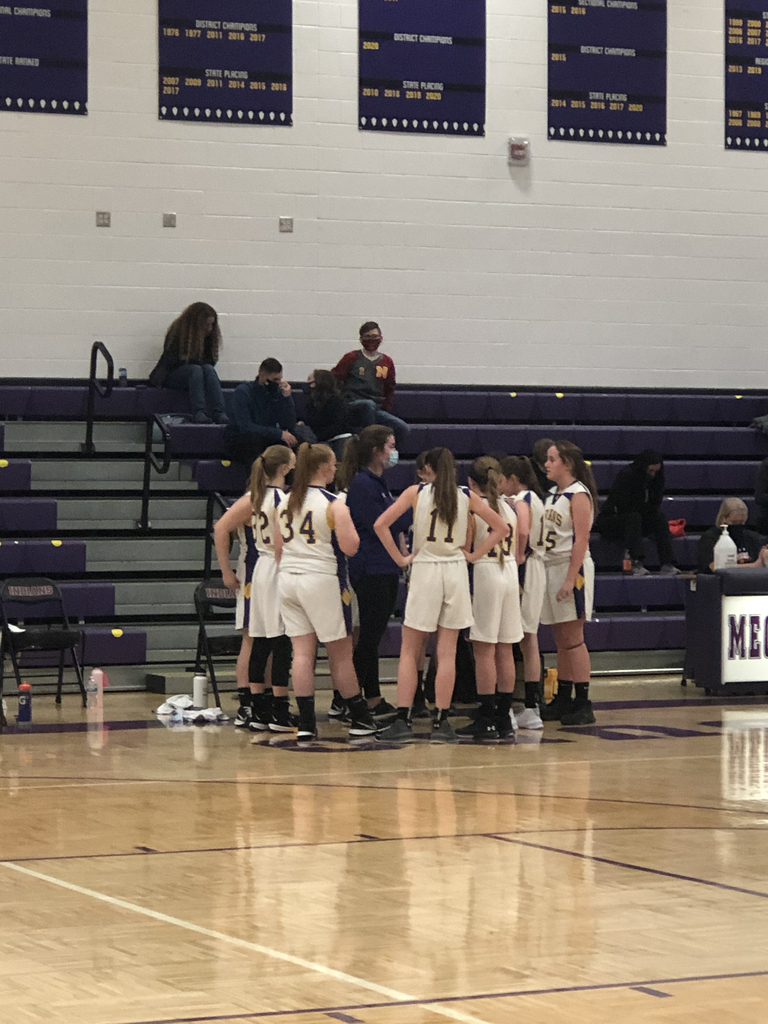 So proud of these girls!! Moving on to OHC Championship game on Saturday at the Burg! 💜💛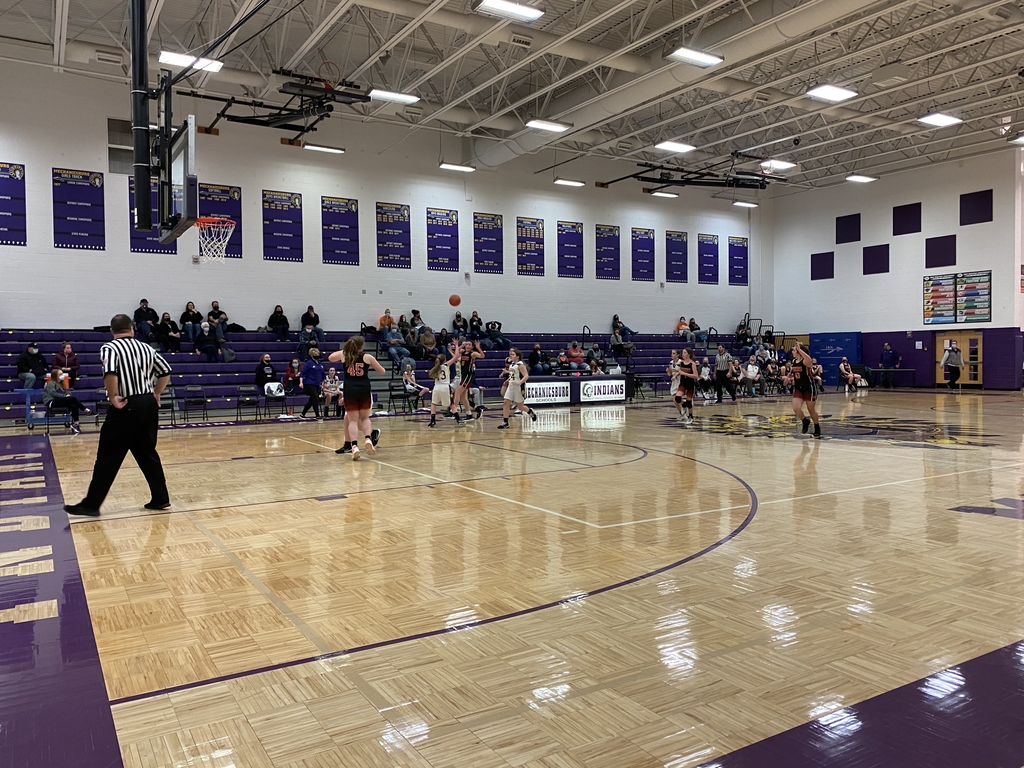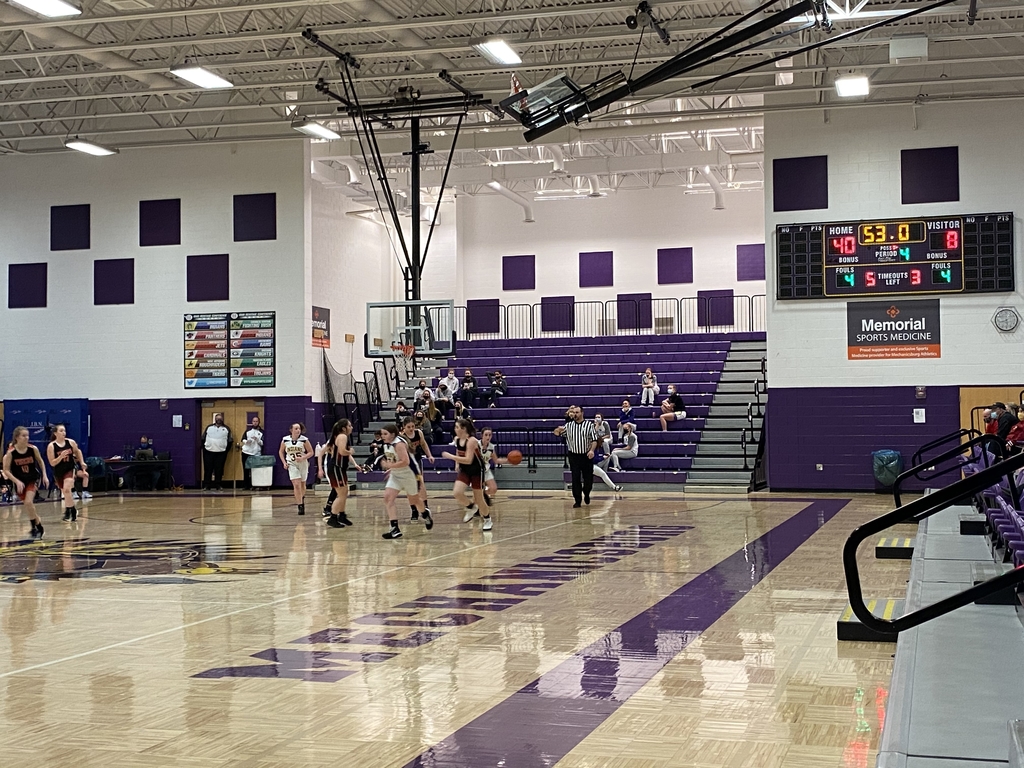 Congratulations to our MS wrestlers for such a successful OHC tournament! 1st place finishes for Gabe Hursey, Nolan Fraley, Wade Naff, and Shane Milledge and a 2nd place finish for Colton Walborn! Super proud of these boys!!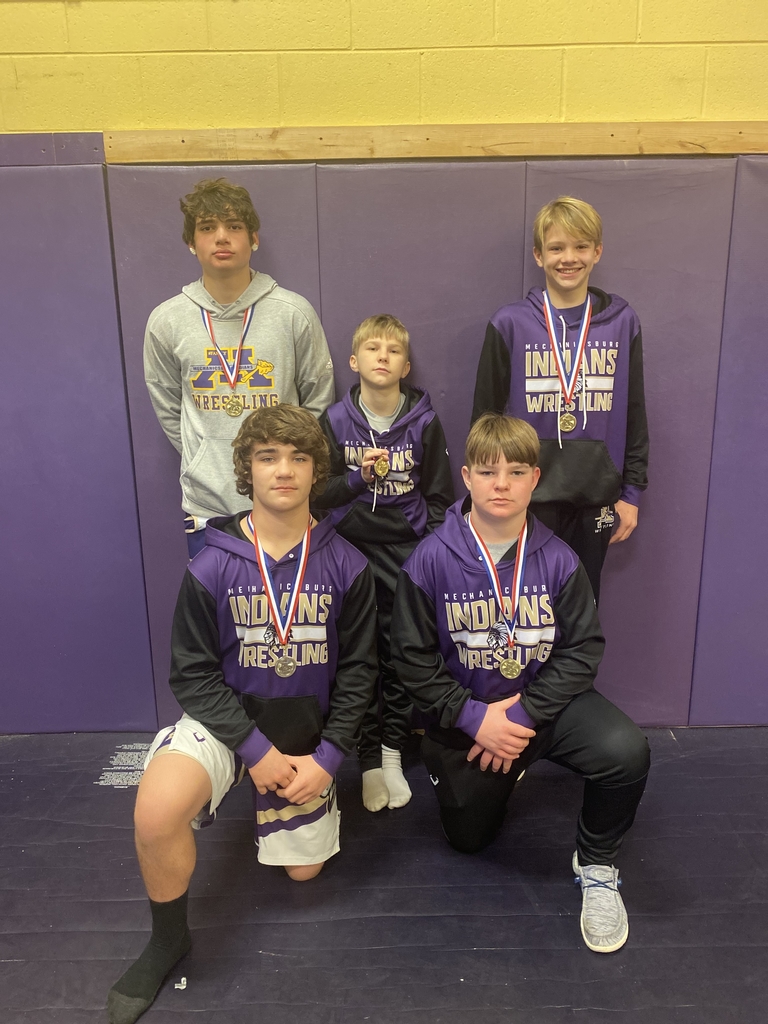 MS girls basketball won again last night, defeating Northeastern. Balanced attacked led by Clair Rodgers with 10 and Taylor Heizer with 9. Great game girls!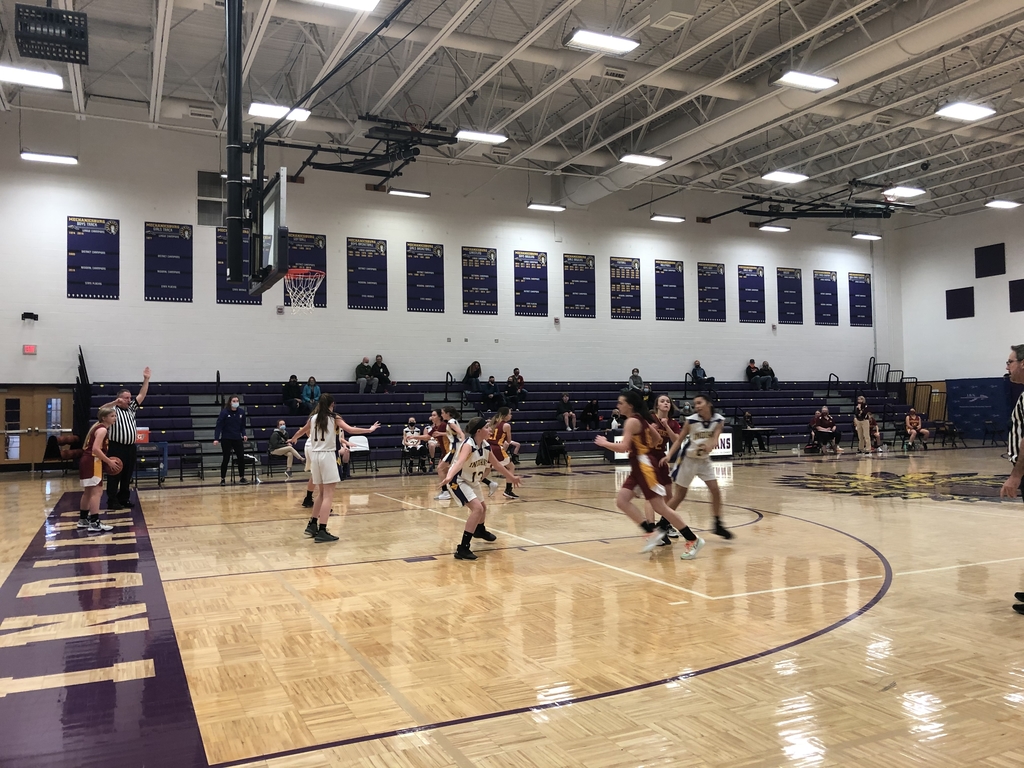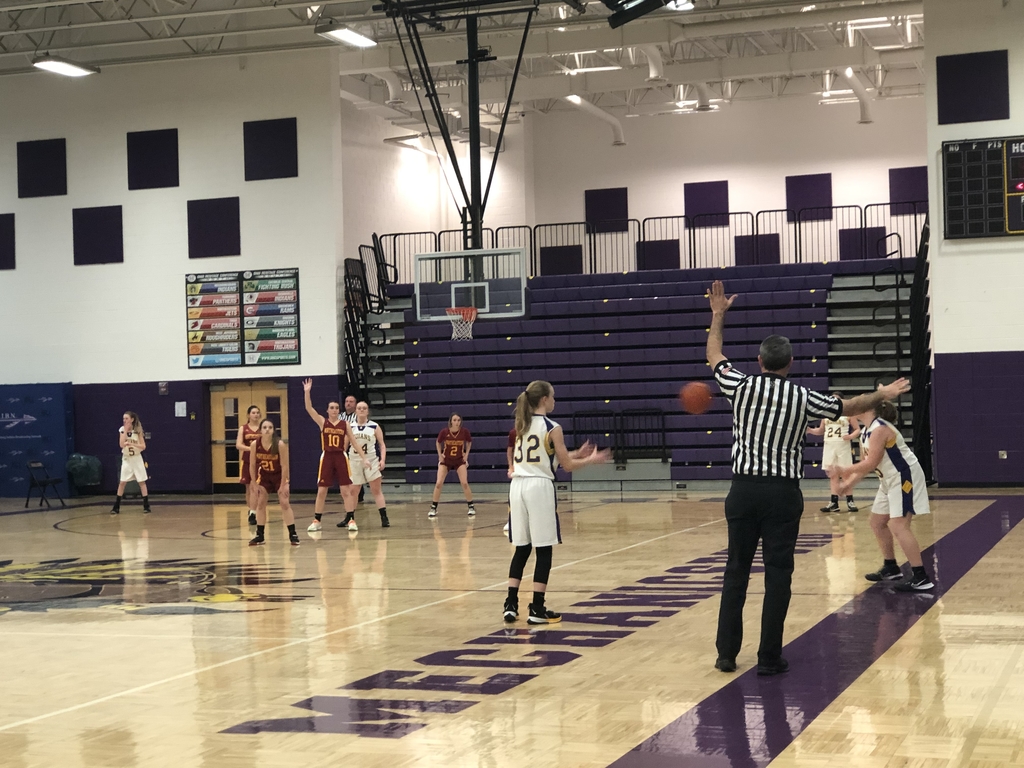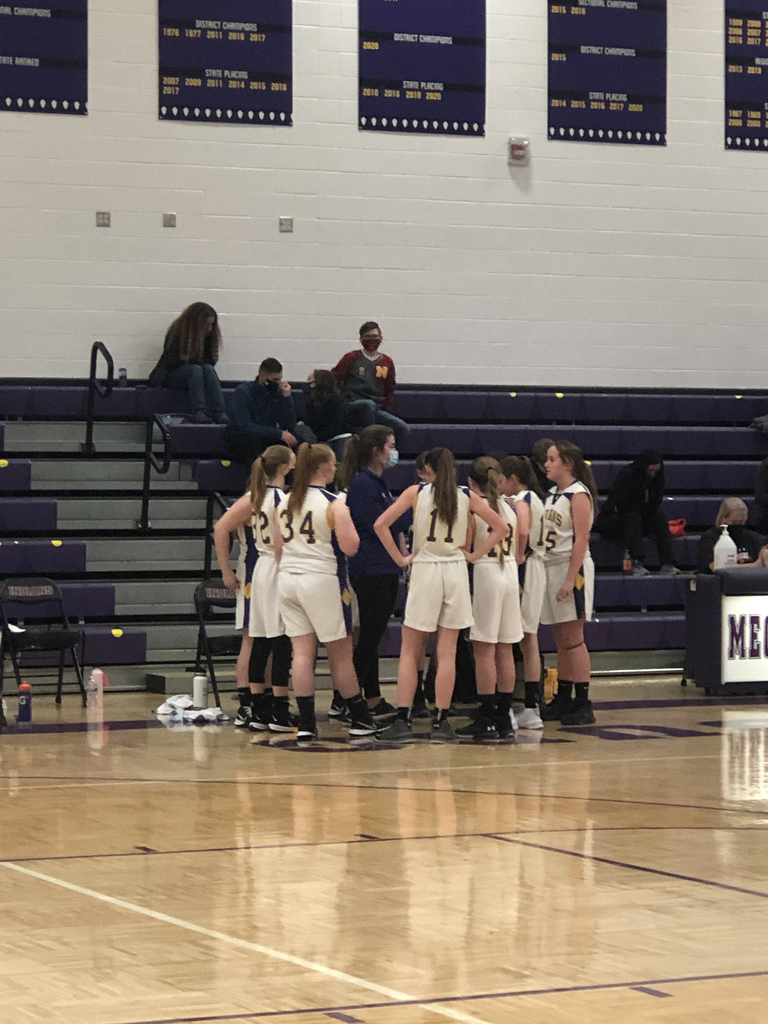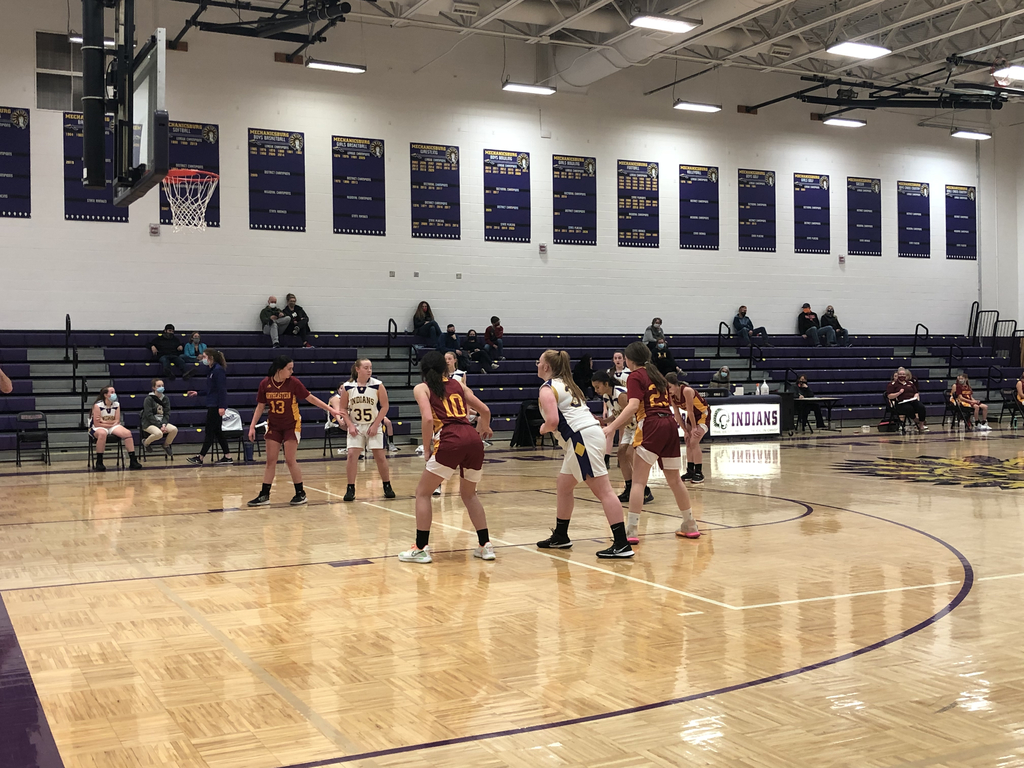 Congratulations to our following first semester eLearners who qualified for Honor Roll: Shane Eckstein; Aiden Picklesimon, Anderson Reiser, and William Reiser! Way to work!

Celebrating our XC kids tonight! The future is bright!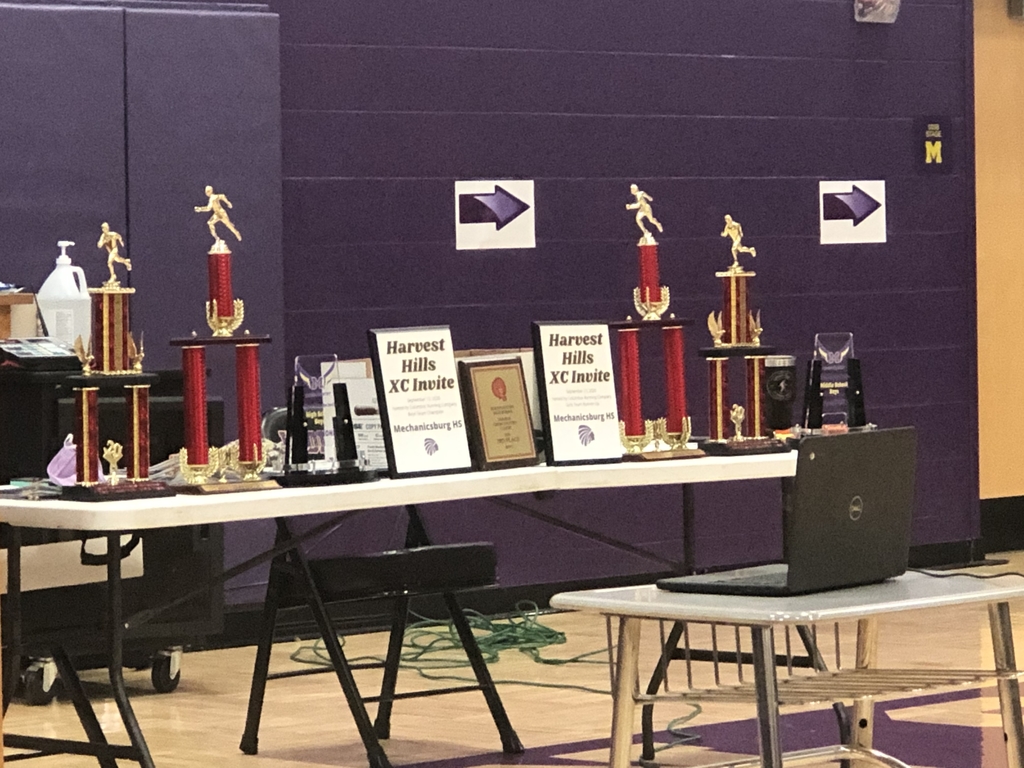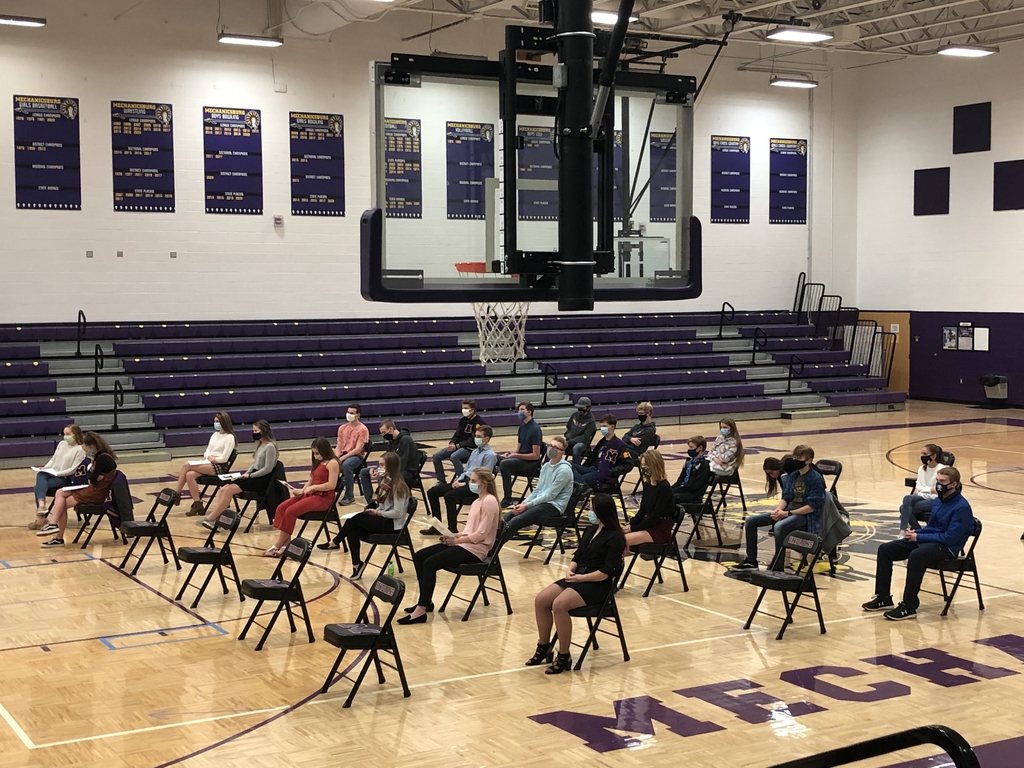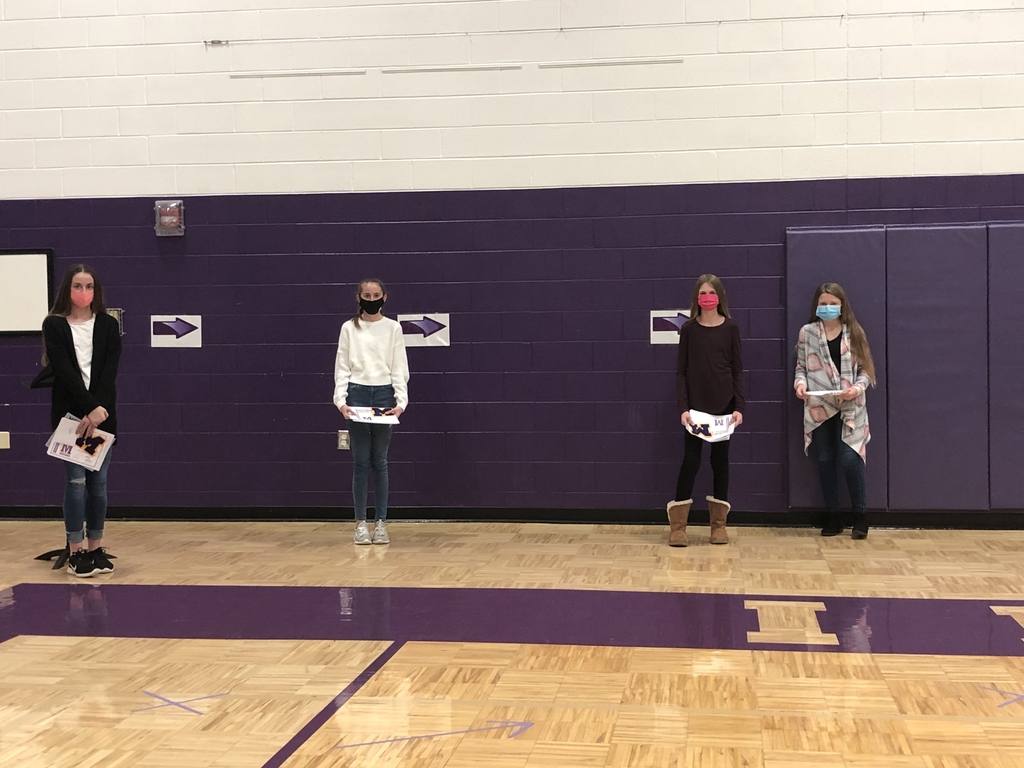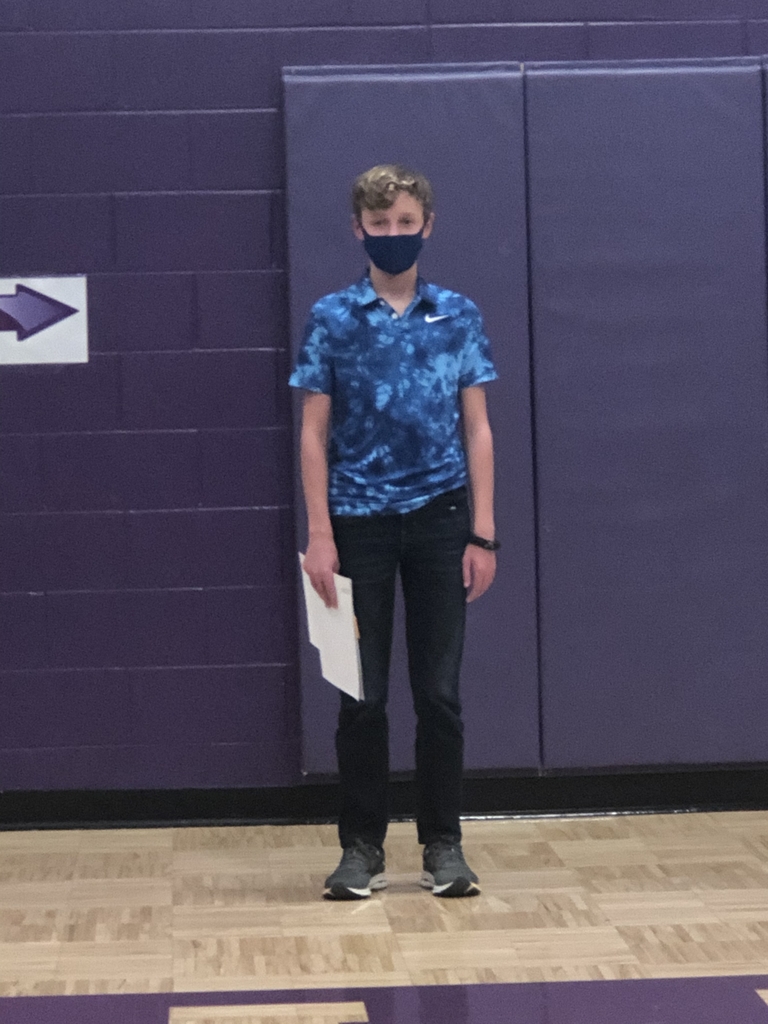 I didn't get a chance to share my awesome morning pics with Mrs. DeLong's bunch on Tuesday; started my day right! Fun activities discussing character's perspective and theme. #KnowOurWhy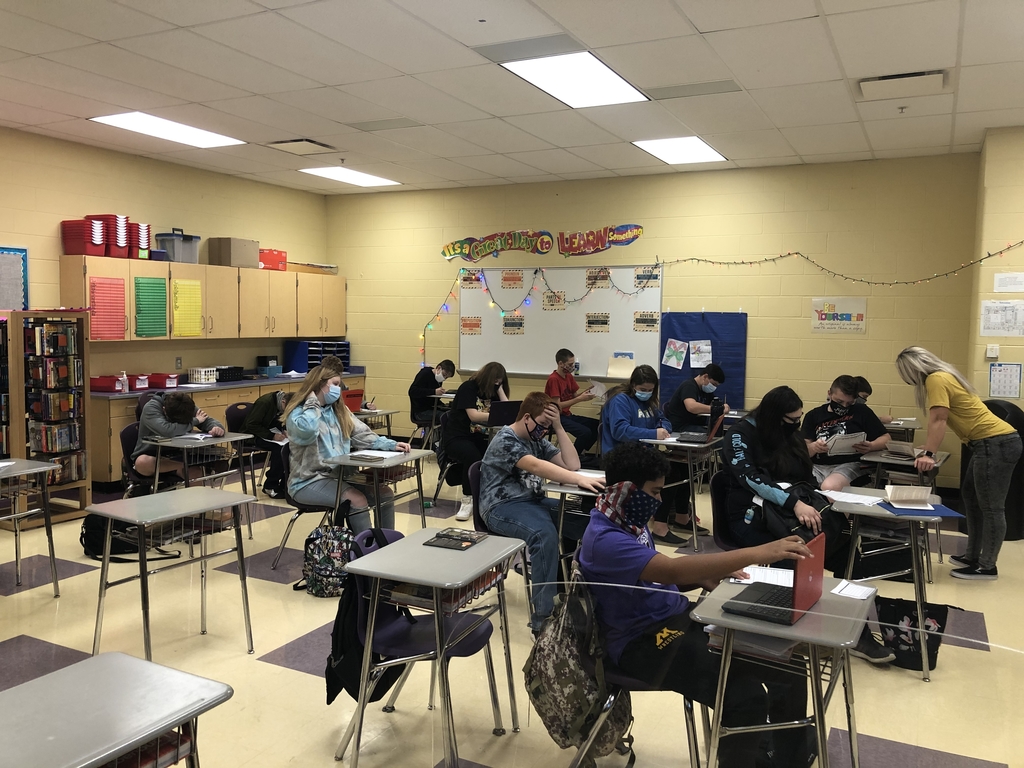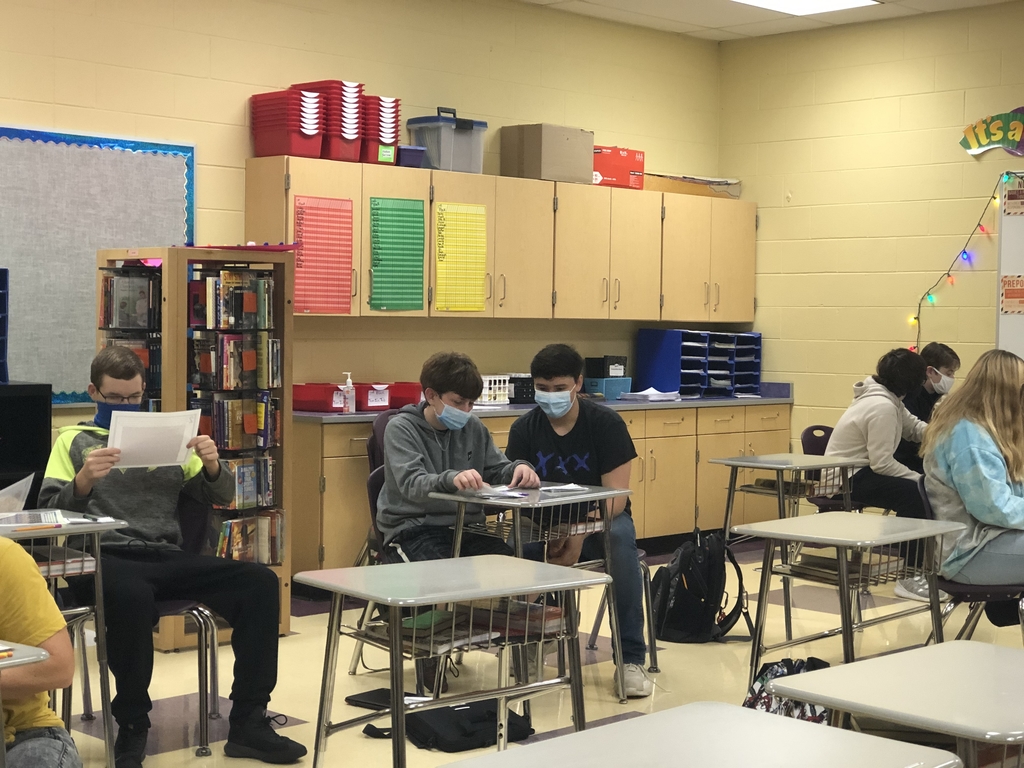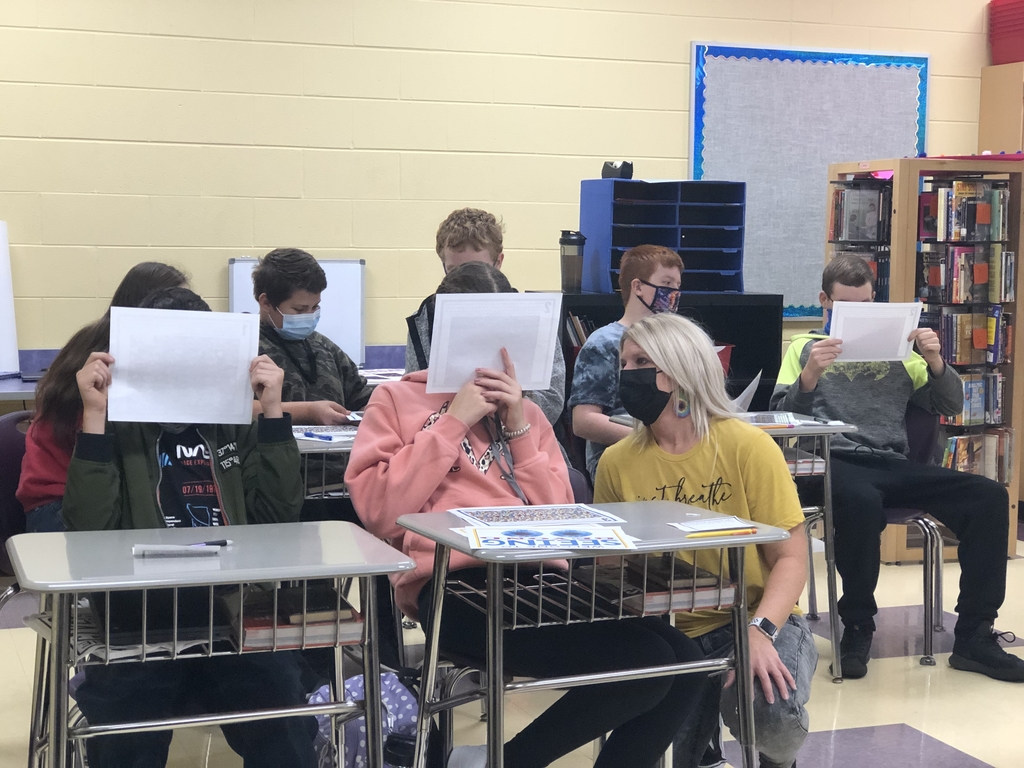 Good time with Zoey this morning on math project! We are ready to find the best deals! #KnowOurWhy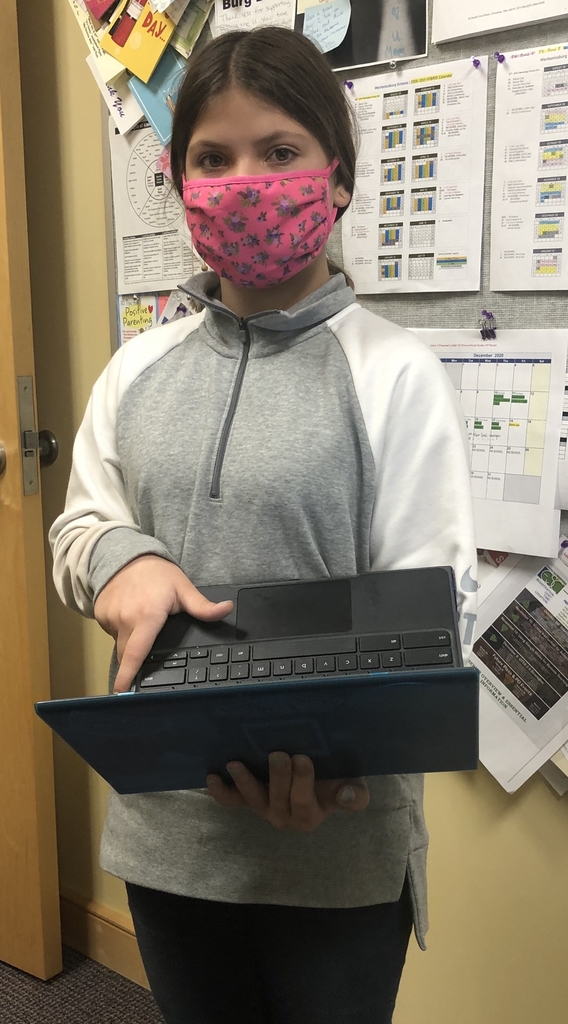 Working on ratios and proportions with Mrs. Coffman and crew! #KnowOurWhy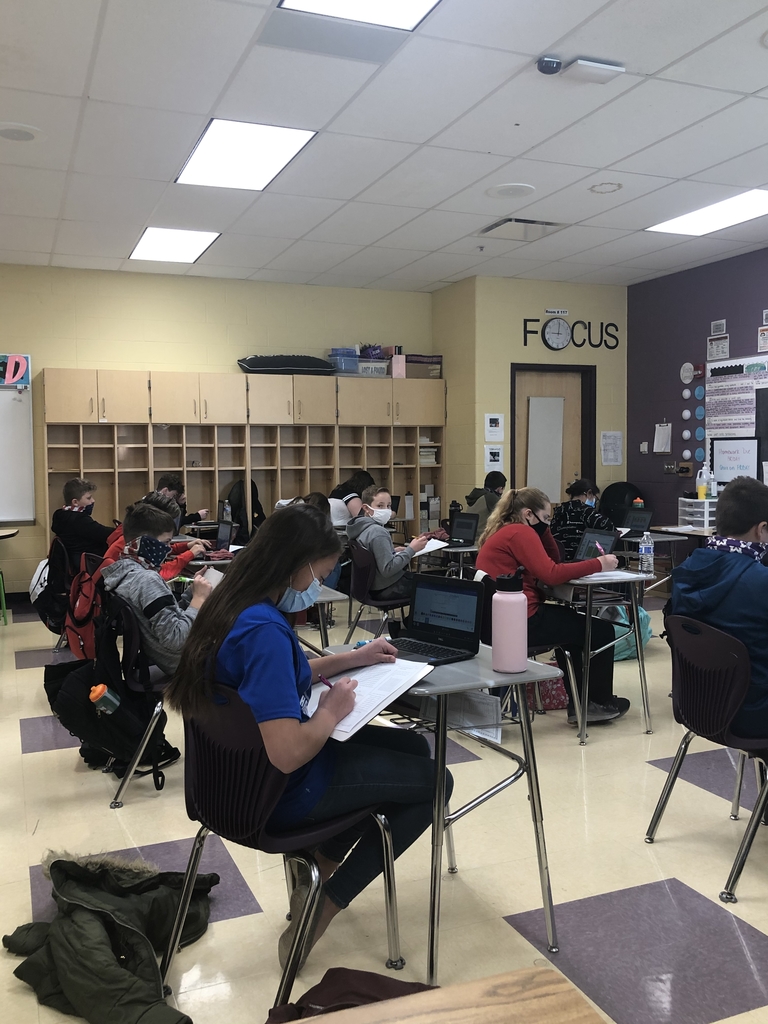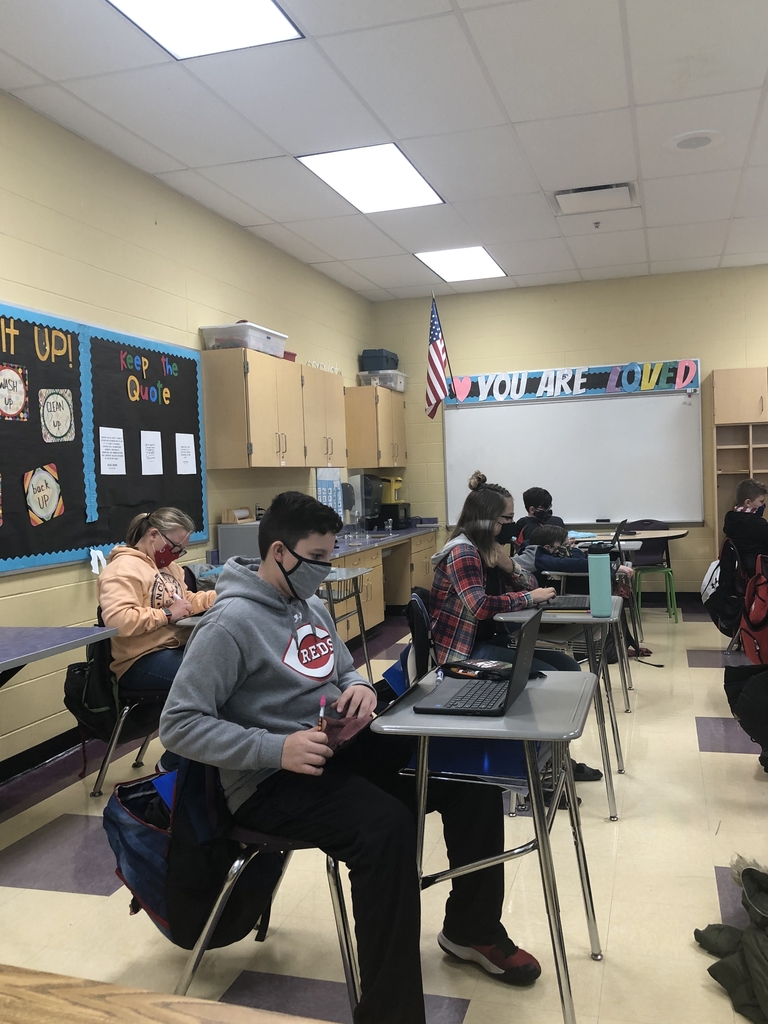 MMS and Dylan Daniels would like to recognize Veteran James Reynolds, United States Navy. James served 1999-2011. Thank you for your service! 🇺🇸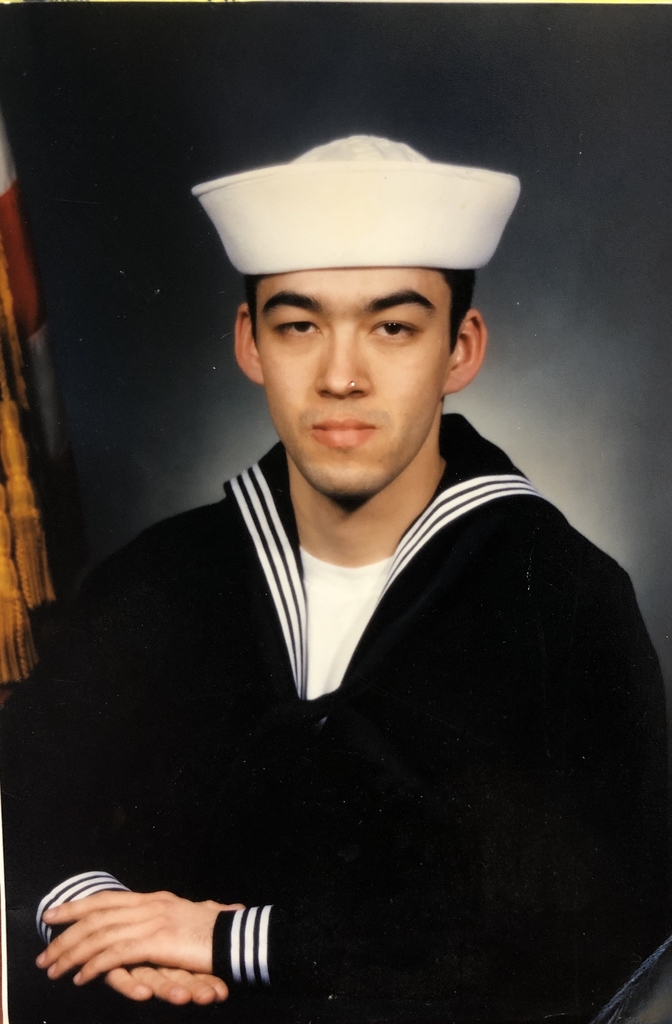 We would like to recognize Veteran Jeff Schaffner, United States Coast Guard. Ethan and Della are so very proud of you! Thank you for your service! 🇺🇸

We would like to recognize Veteran Bob Sidle, United States Army-Military Police. Bob is the great-grandfather of Elijah, Carter, and Quinn Rockenbaugh. He served in WWII, 1942-1945. Thank you for your service! 🇺🇸